We've had a whirlwind of a year so far; check out some of our favorite activities and projects.
STEK USA has been extremely busy so far this year with growing our reach! We're creating new content, developing new products, and sharing awesome projects fellow installers and car enthusiasts alike are tackling in our films. We've also been showing up big at events all across North America. So we wanted to take a chance to tell you all about it!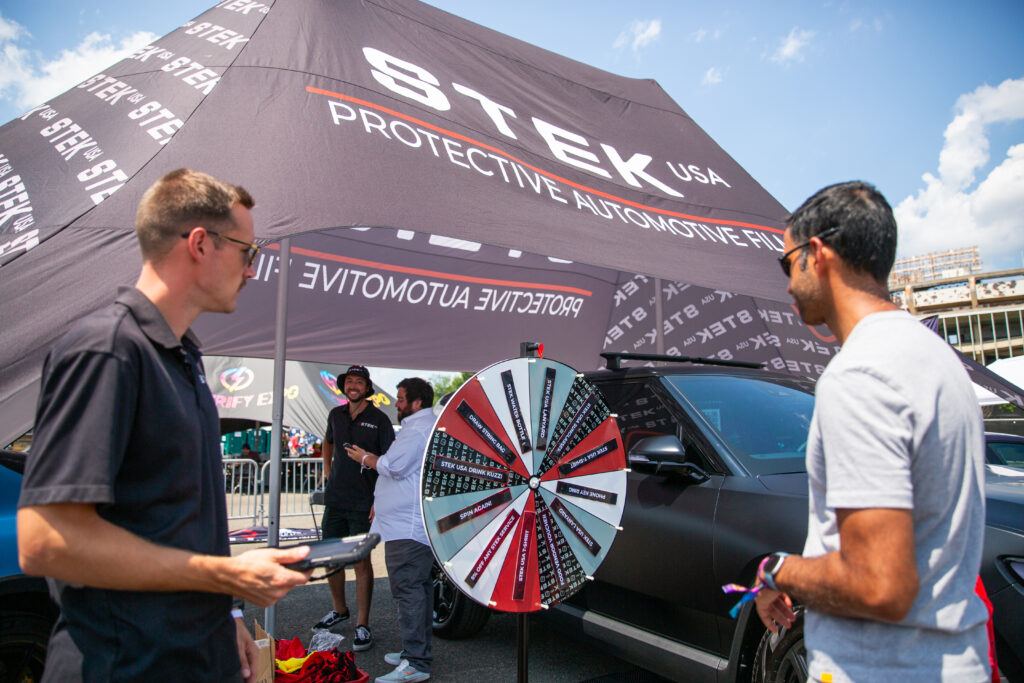 As a major supplier in the automotive protective film space, we feel a responsibility to support our installers and the many thousands of car owners sporting STEK films through sharing information and well rounded education.
One major growth we've pushed is the addition of skilled videographers, photographers, and marketers to our in-house team. We've been able to release some awesome content, and one we're most excited to keep growing with you is our Off the Roll Podcast series by STEK USA.
You all seemed to really like where we started our conversation on Pricing, and we've had a lot of valuable conversations with some remarkable talent since. You can listen to our Off the Roll Podcast on Spotify, Apple Podcasts, and YouTube.
Our latest product release was our DYNOstorm Light Protection Film (LPF). This series of films works great to add a new look to your headlights, taillights, foglights, and even turn blinkers. Made in a 50% VLT, DYNOstorm offers a light tint and a gray natural color to compliment a huge variety of builds.
We installed it first on our very own media team's BMW E36 M3, giving these headlight lenses protection from rock chips, bad scratches and other debris that might otherwise hurt these dwindling commadaities. You can find your local installer for DYNOstorm here.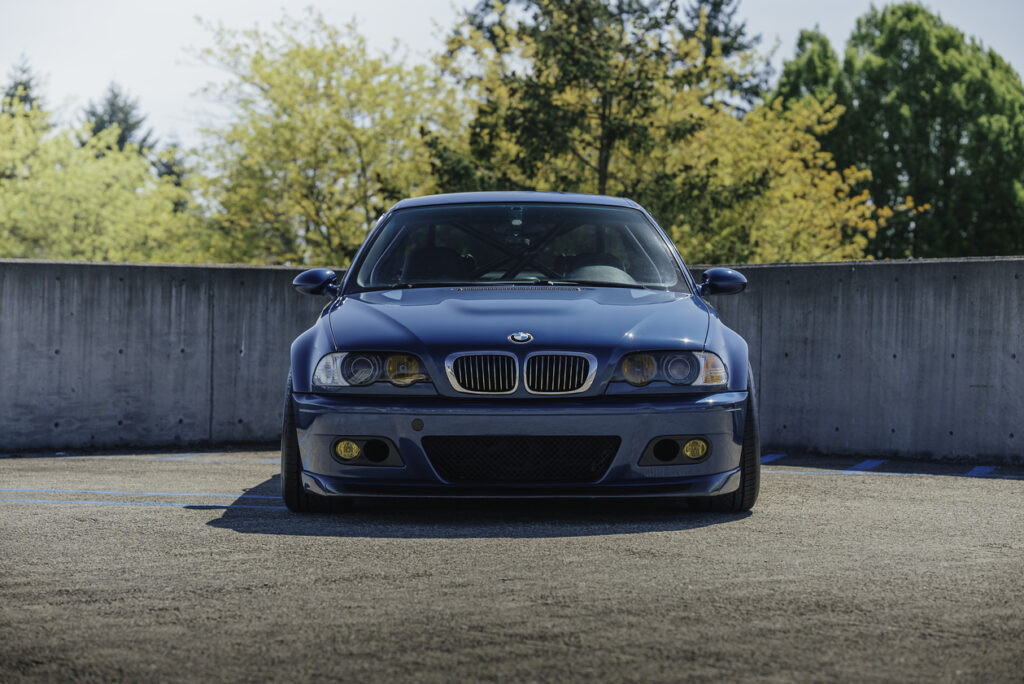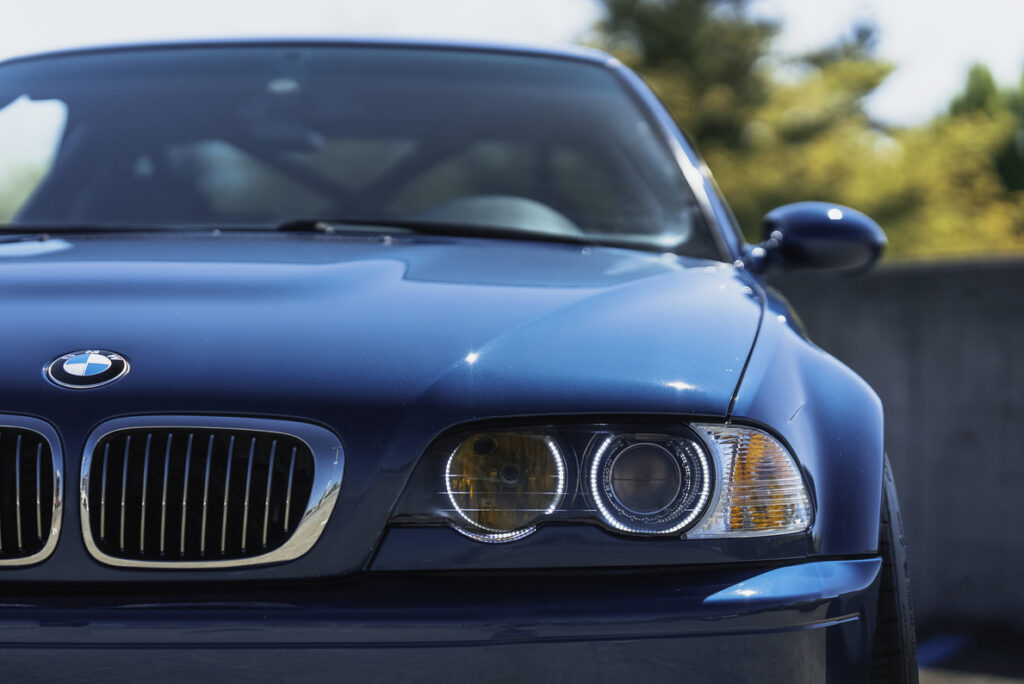 That's not all we've been up to however, the initial release of our DYNOchrome PPF's have certainly started to make a splash too. The first of its type in the world, our DYNOchrome-black matte was installed at Diamond Auto Salon, on their beautiful Audi R8. The result was a lot of eyeballs and attention to these brand-new products.
We are now working on fine-tuning our large-scale production and look forward to making a full release in the future. For now, keep brainstorming which project you need this on and we won't judge you if you watch our annoucement video on repeat.
What else do we have to check out?
One of our favorite timeless classics of course, DYNOgreen our British Racing Green paint protection film. This was our first release of 2023 and we've been extremely impressed by the variety of vehicles, from Tesla to Audi, sporting this rich forest-green finish.
The beautiful Porsche 911 below was a perfect first candidate, protecting its high-value OEM paint while at the same time giving it a complete vehicle color change. Now this client can stand out from the rest, and have total peace of mind their vehicle is protected from rock chips, scratches, and other common damages for years down the road.
Given the nature of customizing the appearance of your car, truck, SUV or EV we know seeing is believing. That is why our team has worked hard to give you a visual of each our various colored and patterned fashion films. We released a full feature video on our DYNOred and DYNOgray PPF's this year too, which you can check out below.
What other projects do we have to look at?
We like to push the boundaries of paint protection films, and we recognize a lot of our installers do the same. In addition to the color change options STEK offers, we have a variety of patterned paint protection films to really stand out and make your vehicle look unique.
Both Aristian Auto Styling and Couture Auto Wraps blew us away with full-body DYNOforged-red wine installations on two very different corvettes, we just had to share. The first is Artian owner's Stewart Wilson Drift C6. Stewart received sponsorship from STEK USA for his representation at Drift Events across America, we've gotten to tour with him around a variety of shows, including FuelFest. He also uses STEK each day in his shop, a whole lot to love!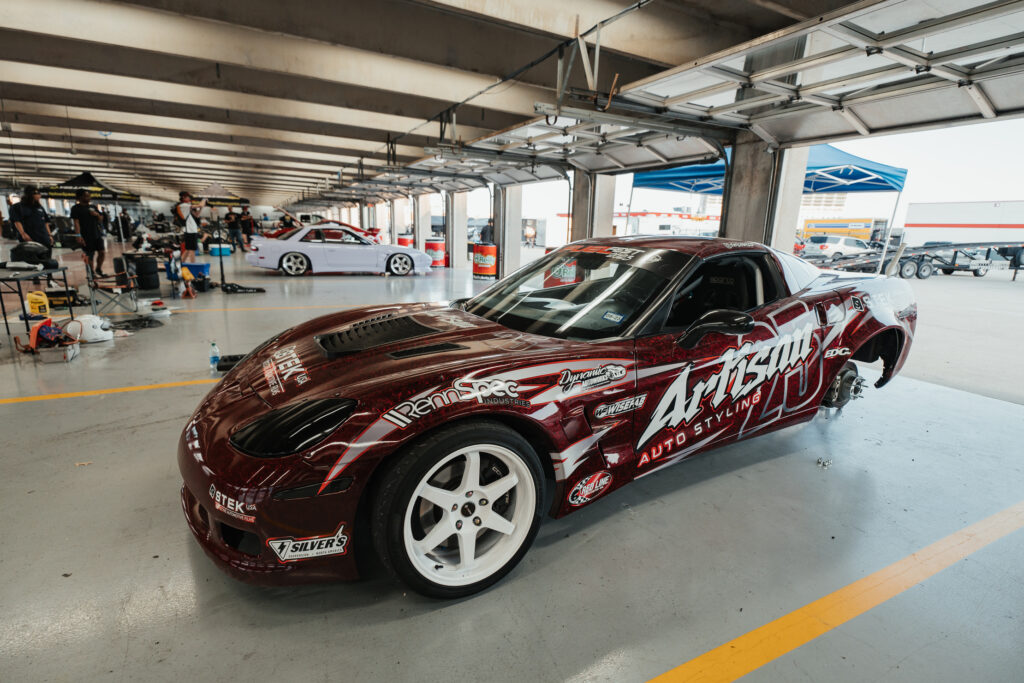 The second Corvette hardly looks like a Corvette anymore. The Couture Auto team has gone through every inch of this car to make it a 1 of 1, custom wide body, DYNOforged-carbon show car. It's safe to say parking this out front of their shop grabs eyeballs and has started a lot of conversations. Thank you for choosing to use STEK and for sharing your success with us.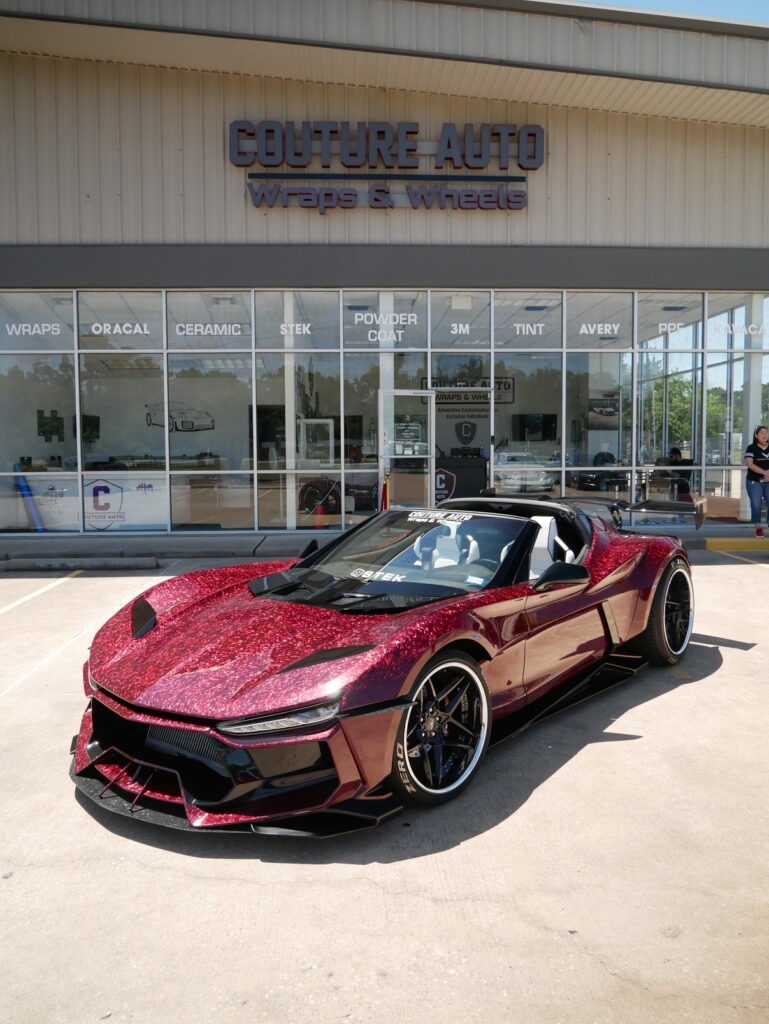 What do people think about STEK?
We've also had the chance to hear from fellow car and truck owners on how having STEK installed on their vehicles has made owning and driving more enjoyable again, and we gained some good insights you should consider when purchasing PPF based on their experiences too.
Watch along as we go out for a drive with Stew, of Stew's Garage where he takes his 812 Superfast, super fast, and lets us know why to him PPF is a no-brainer whether or not you daily a supercar.
We also sat down with the founder of Purist, Sean Lee where he told us all about his new Nissan Z, and the totally custom combo of STEK films the team at Aerowerkz installed for him (spoiler alert, they combined our DYNOmatte, DYNOforged-gloss, and DYNOshade PPFs).
Last but certainly not least, we had a chance to take Clarke's Raptor out to DirtFish to see the real world benefits of PPF on an off road vehicle. Clarke has been a longtime Avants member, and had Metropolitan Detail complete his DYNOshield installation for him. If you like to take your vehicles off the paven road, PPF might be your best bet to keep your toy looking as good as it did off the showroom.
What about those events you mentioned?
The STEK team has been instrumental in bringing STEK all across the United States and Canada at a very ground level, and we're loving it! This year we are the Offical Paint Protection Film sponsor of FuelFest, an experience and a car show where you can enjoy live drifting, drag racing, music, celebrity performances and a lot of beautiful cars all in the support of Reach Out World Wide (ROWW). Here are just some of our highlights and if you want to see more, you can check out our YouTube for full videos!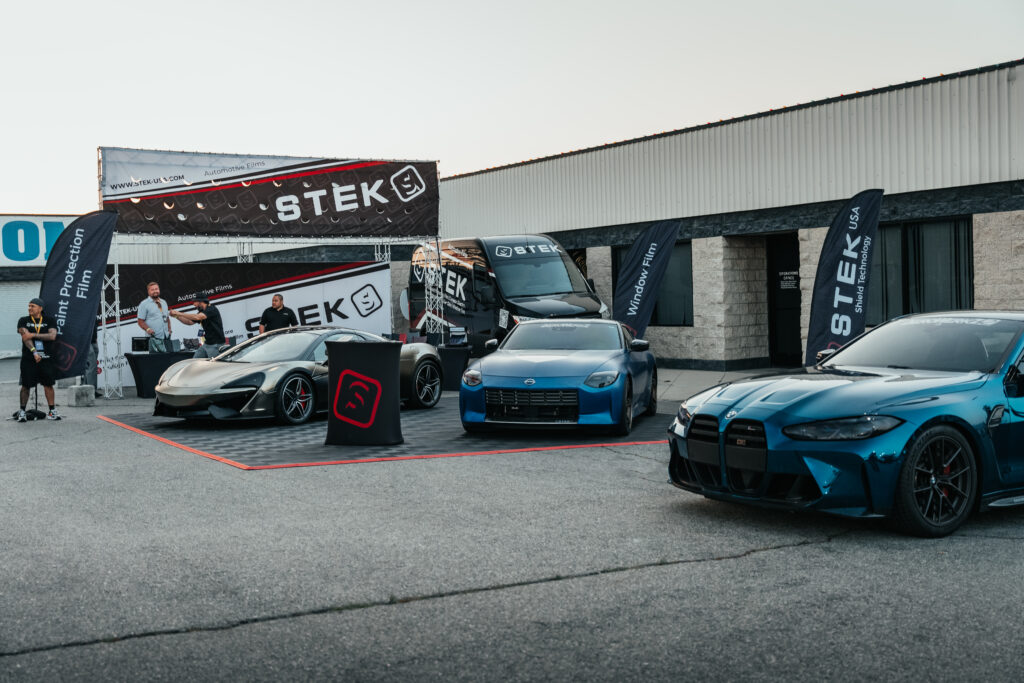 We have also joined forced with Electrify Expo as their Title Sponsor of their Show Off competition, the first touring EV aftermarket car show in the US. Electrify Expo does a fantastic job of bringing in major electric vehicle manufactures from Tesla, to Volvo, Ford, and Kia to give their attendees a hands on the wheel experience. They also have various e-bike, e-scooter and e-gadget companies out so people from all around the US can dive into see and learn about all things electric up close. We enjoy teaching others about the benfits of our various window tint and paint protection films and will hopefully see you in New York, Seattle, Austin (TX), or Miami before the end of the year!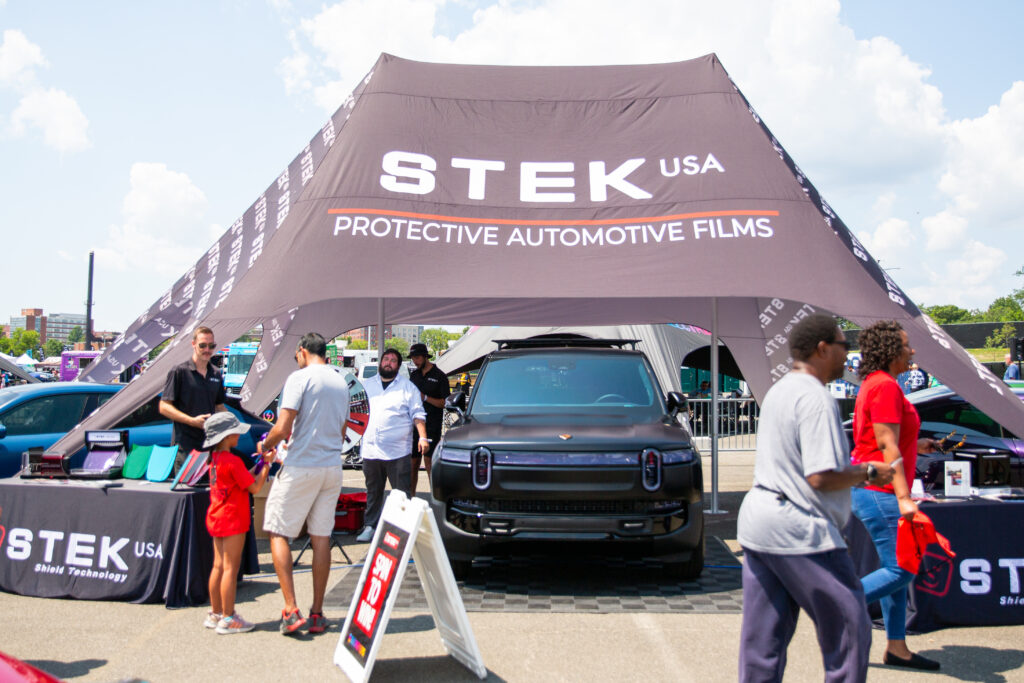 Thank you for reading along. Have a topic you want us to cover? Let us know by getting in touch here!