DYNOcarbon semi-gloss
Carbon Fiber Pattern Semi-Gloss PPF
DYNOcarbon semi-gloss
A revolutionary addition to our DYNOseries, our innovative DYNOcarbon semi-gloss combines the signature qualities of DYNOcarbon and DYNOblack to completely transform your vehicle. Boasting outstanding stretchability and adhesive properties, our cutting-edge films contain a separate color layer to prevent any fading of their true black coloration. With a carbon-fiber pattern texturing its surface, DYNOcarbon-semi-gloss's subtle gloss finish provides elegant, polished style. Color and finish may vary slightly from pictures.
DYNOcarbon semi-gloss Specifications
Black Carbon-Fiber Pattern Gloss Black
Semi-Gloss Finish
Water Stain-Resistant
Highly Contamination-Resistant
Highly Stain-Resistant
Highly Chemical-Resistant
High-Stretch
10 Year Warranty:
DYNOcarbon-semi-gloss paint protection film is warrantied for 10 Years against delamination, yellowing, bubbling and cracking.
Sizes:
60″ x 10′
60″ x 33′
DYNOcarbon semi-gloss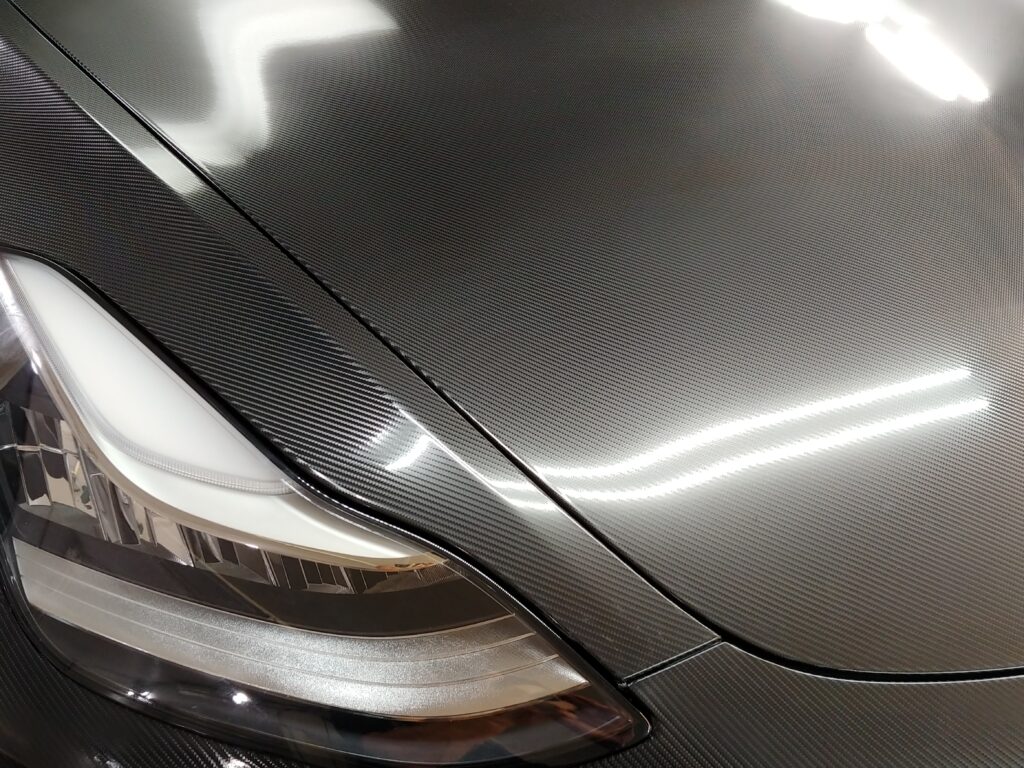 Photos courtesy of DFW Clear Bra, in Carrollton, TX.