DYNOpurple
Purple Paint Protection Film
DYNOpurple
DYNOpurple Paint Protection Films from STEK are a unique innovation designed to transform any color paint into a protected high gloss purple. Historically vinyl wraps were the only way to change the color of your car without pursuing new paint but as daily driving hazards do not rest, nor do we. Our DYNOpurple PPF offers protection against rock chips, scratches, insects, bird droppings, road oils, yellowing, and water marks. Making your driving more enjoyable and maintenance easier, a molecular level integration with our advanced HYDROphobe® ceramic top-coat allows this film bead-water and heal itself from minor scratches and damages. Perfect for protecting and creating your one of a kind ride, welcome to the #STEKrevolution. Color and finish may vary slightly from pictures.
DYNOpurple Specifications
High-Gloss dark Purple color
Puncture Resistant
Hydrophobic (Advanced water-repelling properties)
Anti-Contaminate
Anti-Yellowing
Self-Healing Fast Recovery (by heat or hot water)
10 Year Warranty:
DYNOpurple paint protection film is warrantied for 10 Years against delamination, yellowing, bubbling and cracking.
Sizes:
60″ x 10′
60″ x 50′


DYNOpurple Full Body Color Change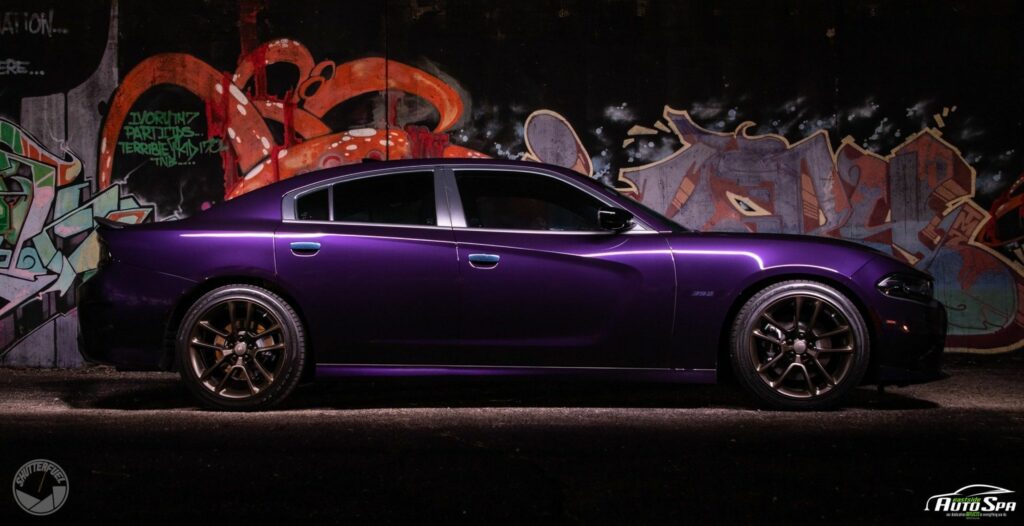 Photos courtesy of Eastside Auto Spa, and ShutterFuel in Ohio.