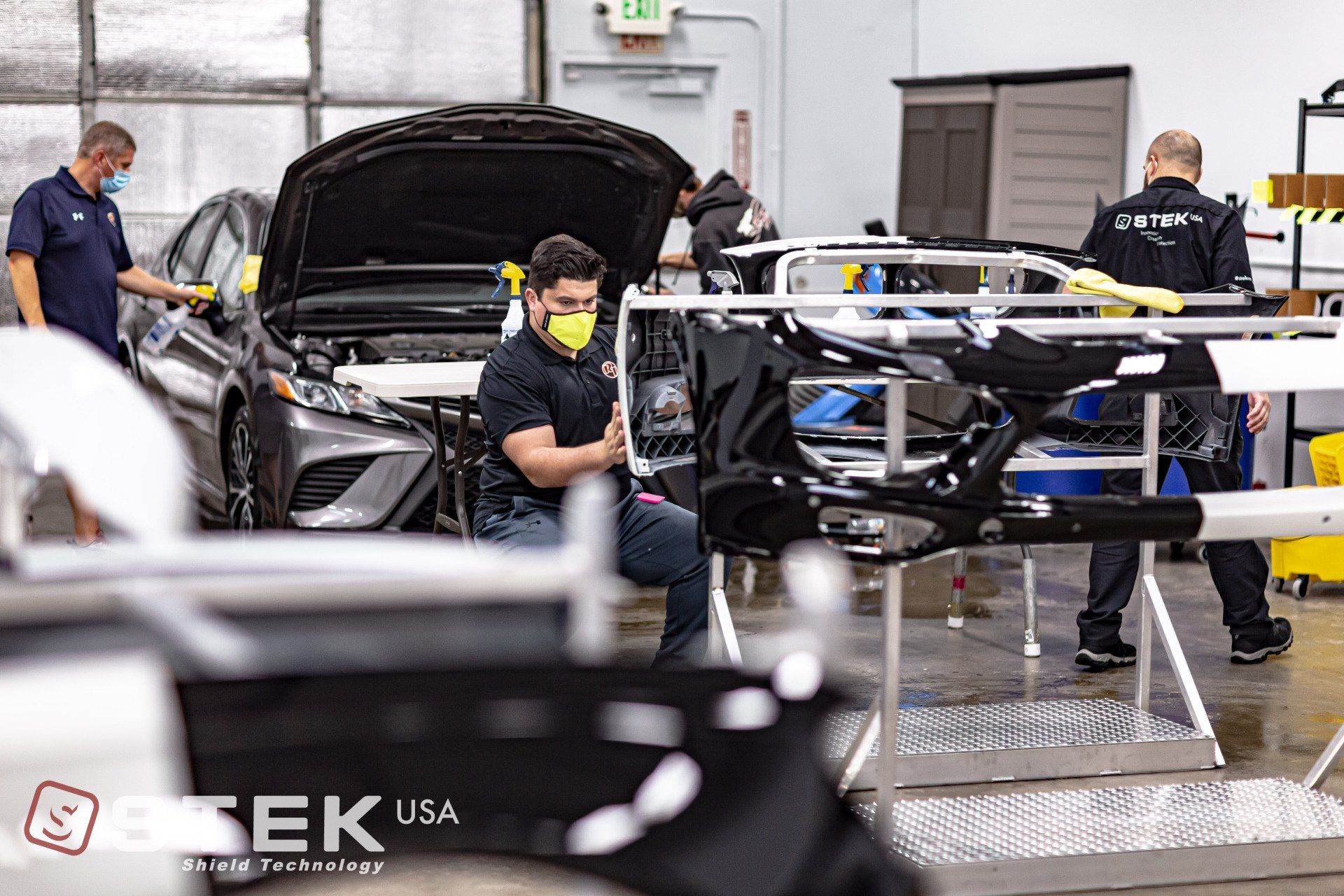 Paint Protection Film Training
Training Now Available!
Become an Accredited Installer
Take your shop's skills and services to the next level. STEK invites you to become an accredited STEK paint protection film installer.
We have developed a multi-day immersive course that will teach you and your shop's crew the fundamentals of PPF installation and how to be successful with STEK paint protection film. Step into the STEK shop to get hands-on experience installing one of the most innovative PPF solutions on the market.
What the course covers
| Day 1 | Day 2 | Day 3 |
| --- | --- | --- |
| Tools | Installation Techniques | Bulk Installation Techniques |
| Prep | Common Problem Area | Film Maintenance |
| Basic Installation Techniques | Trimming | Film Business |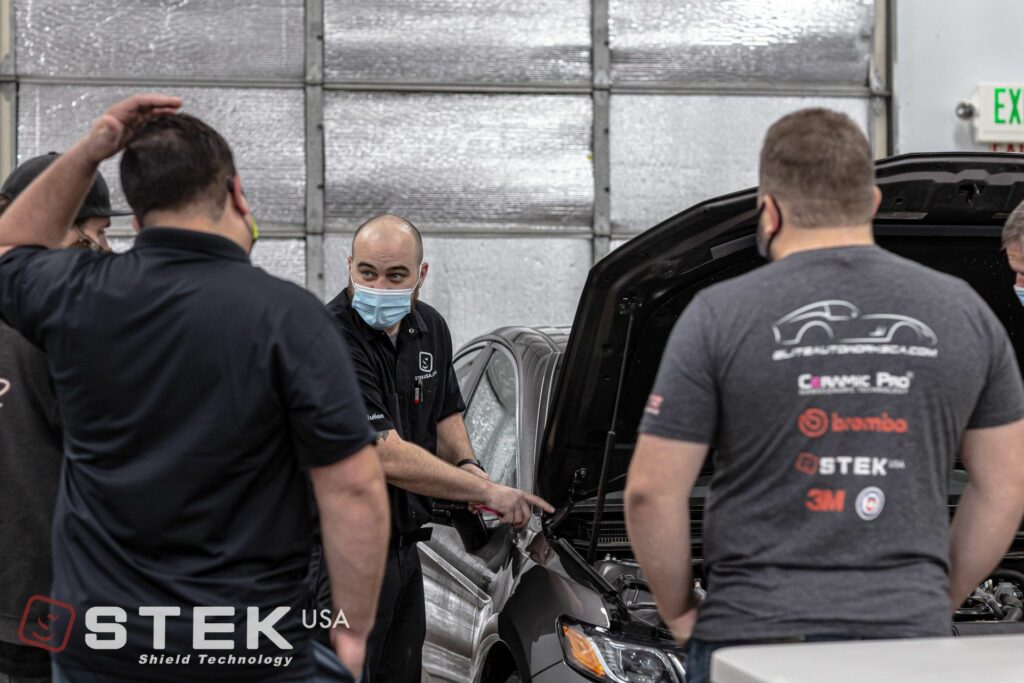 What you get
Hands-on lessons from the lead STEK factory installers
Immersive experience in the custom-designed STEK USA factory installation center
Opportunity to connect with other shop owners and installers
Guidance on how to grow your business with STEK PPF and window film
Your own set of basic installation tools and T-Shirt
Lunch each day and one dinner
Discounted rates available at local hotels