SMARTseries
Nano Ceramic Window Tint
SMARTseries
STEK SMARTseries window tint film will never fade, provides ultra-clear visibility and blocks thermal and infrared heat transfer. Super clear plastic base layers are combined with nano ceramic materials to block up to 91% of infrared light and reduce solar energy up to 60% all while reducing glare by up to 92%. Keep your sight clear with a high-quality tint that won't fade, change color or bubble. Get your STEK tint here now!
Window Films have been a popular addition to cars and trucks for decades now, and the technology has come a long ways. STEK is at the cutting edge by refining the particles we use in each our window films multiple times more than lower quality alternatives, leading to better optical clarity and overall quality feel for you and your passengers. We are also able to pack in sun blocking raw materials that block considerably more heat than carbon and metalized window tints do. If you're looking for a little less strain on your vehicle's AC and a more comfortable ride in the summer, SMARTseires is a smart choice for you.
You can find a network of STEK installers to get our SMARTseries tint installed on your vehicle, and if you're looking for more information you can ready below or check out one of our fellow installer's write-ups here.
The SMARTseries Difference
---
Color retention and performance
STEK integrates tungsten into its multi-layered nano ceramic window tint film for heat transfer protection and natural color retention
---
Heat Reduction
SMARTseries delivers a Total Solar Energy Rejection (TSER) of up to 60% while also providing a shading coefficient as low as .46 to help keep the interior of any vehicle cooler and more shaded.
---
UV Protection
STEK SMARTseries blocks 99% of the UV rays that can cause skin cancer and other health concerns as well as damage vehicle interiors.
---
Increase clarity and reduce glare
SMARTseries window tint film can reduce glare by up to 92% and its PET base film provides superior optical clarity.
---
Installs cleanly
Detail-obsessed manufacturing using only premium base materials creates a tint that is easier to shrink and high-elasticity adhesive makes it easier to install than competitive offerings
---
Limited Lifetime Warranty
SMARTseries window tint has a limited lifetime warranty against fading, delamination, bubbling and cracking.
---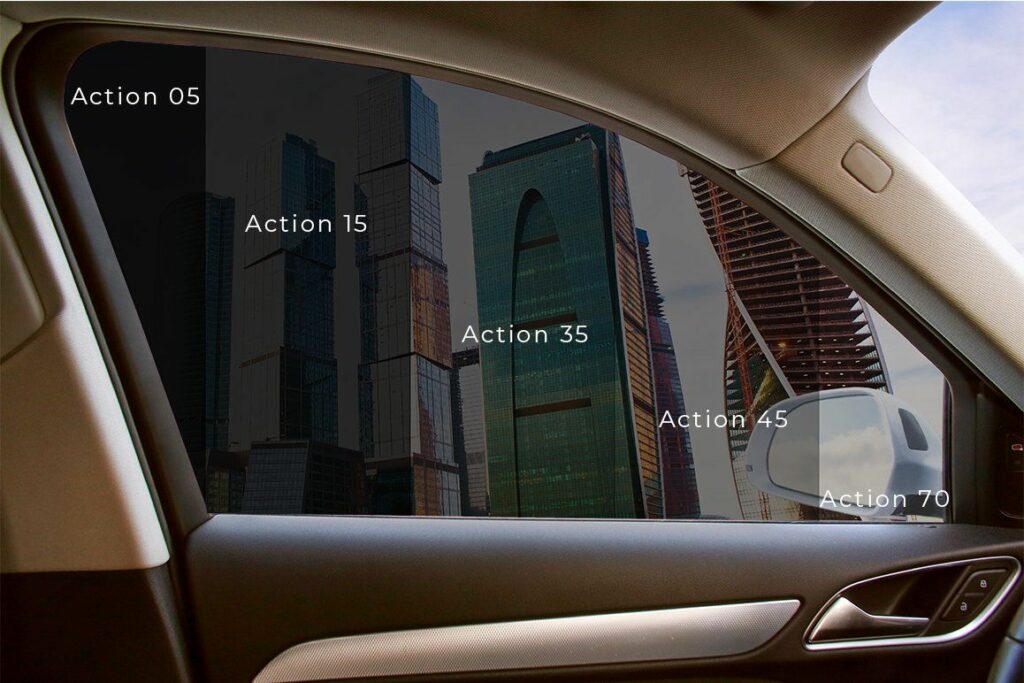 Size
20″x 100′ / 40″ x 100′ / 60″ x 100′ — Custom Widths Available
| Name | VLT | IR (900~1,000) | IR (780~2,500) | UV Rej. | Glare Reduction | TSER |
| --- | --- | --- | --- | --- | --- | --- |
| SMART 05 | 7.10% | 78.90% | 84.20% | 99% | 92.00% | 60.00% |
| SMART 15 | 15.50% | 70.00% | 79.00% | 99% | 83.90% | 56.00% |
| SMART 20 | 20.00% | 75.70% | 69.80% | 99% | 78.80% | 53.00% |
| SMART 35 | 33.80% | 73.00% | 70.00% | 99% | 62.60% | 49.00% |
| SMART 45 | 42.70% | 73.40% | 71.40% | 99% | 52.80% | 46.00% |
| SMART 70 | 69.10% | 86.80% | 87.50% | 99% | 23.60% | 44.00% |