Automotive Window Tint is popular around the world.
In this blog, we'll cover the what and why behind various kinds of window tints and why you see such a large range in price while shopping for window tints. We'll also dive into what makes STEK USA's window tint different than other leading auto tint companies.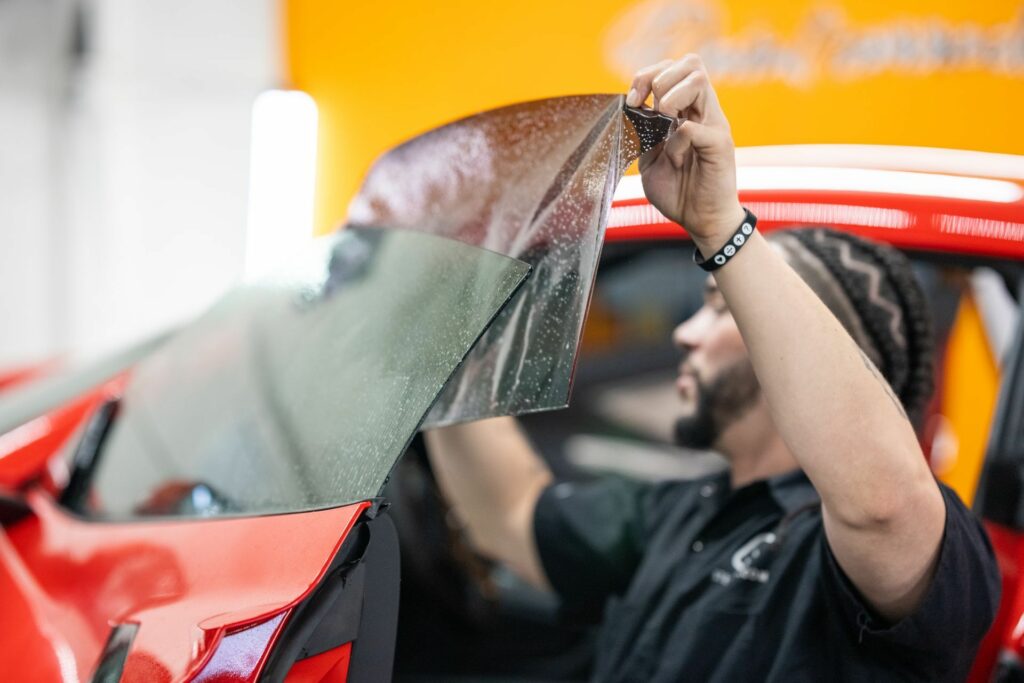 Window tint has to be one of the most popular vehicle add-ons available, and it makes sense if you ask us! After all, tinting your windows looks good and has many benefits for you as the car owner.
One of the more obvious benefits of Window Tint is privacy. Window films are available in different shades and are rated by percentages of Visible Light Transmittance (VLT), so you can select something as dark as 5% (letting in only 5% of the light) for limo-style privacy or as light as 85% (letting in 85% of the light) which is hard to notice is even there.
If you're going with something like a 70 or 85% VLT window tint, it may be because you're putting this on your windshield or you want the protection of tint without compromising visibility. In fact, most tints will reduce glare and improve your visibility.
Most high-end window films, like STEK, also offer 99.9% UV protection, saving you and your passenger's skin as well as the interior from harmful UV rays. For this reason, STEK window tints carry the Seal of Recommendation from the Skin Cancer Foundation, and some doctors will even recommend tint.
Another popular reason automotive enthusiasts get window tint installed is because of the infrared heat rejection tint can provide. IR rejection numbers are where we see some of the greatest variety in terms of performance and price. Typically, the more you spend on your window tint, the more IR heat rejection performance your tint will offer.
The IR rejection helps keep your interior cooler and passengers more comfortable. It also helps reduce the strain on your vehicle's air conditioning system, improving efficiency, especially for electric vehicles. IR heat rejection films are quickly gaining popularity as education on them is spread.
We've covered what different percentage of tint means, the benefit of added privacy, the protection from harmful UV rays, and the heat rejection ability of window tint, so at this point, you may be considering window tint for your vehicle. Now we'll introduce you to each of STEK window tint options and explore what STEK tint series may best fit you and your vehicle.
STEK Automotive offers five different automotive tint series that cover the gamete, so you can get exactly what you need from your tint. Each of the STEK tint series are offered in VLT's between 5% – 85% so you can achieve the privacy you want regardless of the series and performance you decide to invest in on your car, truck, or other automotive application.
You can also rest assured you're getting a premium product because each STEK window tint has our Limited Lifetime Warranty. We can offer this because we are using virgin (pure) PET base plastic that has never been recycled or reused, and we are refining our raw material particles 3 times more than other leading competitors. This makes for superb clarity and effective performance with any STEK window film. STEK film also has an extremely advanced adhesive structure that ensures long-term stability even in the most demanding environments. Lastly, we have a patent pending for some of the technology used in our window films that positions us on the cutting edge of automotive window tint.
Overview of each STEK Window Tint Series:
ICYseries is our dyed/metalized film, often called high performance (HP) tint, and is offered at the most entry-level price point. Dyed/metalized films offer a good amount of IR heat rejection but can interfere with GPS and satellite signals due to the metal components in the film. While modern high-end films are very stable, all dyed films will fade over time even if very slight. Each other series we offer has no dye components. ICYseries is currently not sold in the USA.
ACTIONseries is our carbon window film offered at a competitive price. As the name would suggest, carbon window films use carbon particles to increase performance and have a very neutral gray color tone. That color tone is often times desirable if attempting to match factory-tinted windows. The IR rejection with carbon films is less than that of the metalized films mentioned previously but offers zero fading due to using a more stable carbon material.
SMARTseries is our first level of ceramic window tint and is offered at a higher price point than our dyed or carbon tints due to the increased performance and premium raw materials. Our SMARTseries tints boast significantly higher infrared heat rejection due to rare ceramic raw materials such as ATO and Tungsten that are used during manufacturing making it a great choice for warm climates.
NEXseries is our premium, graphene-infused ceramic window tint and is the first window tint in the world to feature graphene technology. Graphene is the world's fastest thermal conductor, so adding this to the already effective ceramic tint makes sense when creating an even more efficient heat-rejecting film. STEK has a patent pending for this technology. With more ATO and Tungsten than our SMARTseries, and the addition of graphene, the IR rejection and performance you get out of our NEXseries tints are phenomenal.
VISIONseries is our multi-layer sputter window film. Sputter and multi-layer films use even more precious raw materials, such as silver and gold, paired with a very advanced impregnating process to inject these particles and provide the best IR heat rejection money can buy. As a result, these films are most popular in desert climates and places like the middle east, where temperatures are at an all-time high. VISIONseries has limited availability in the USA.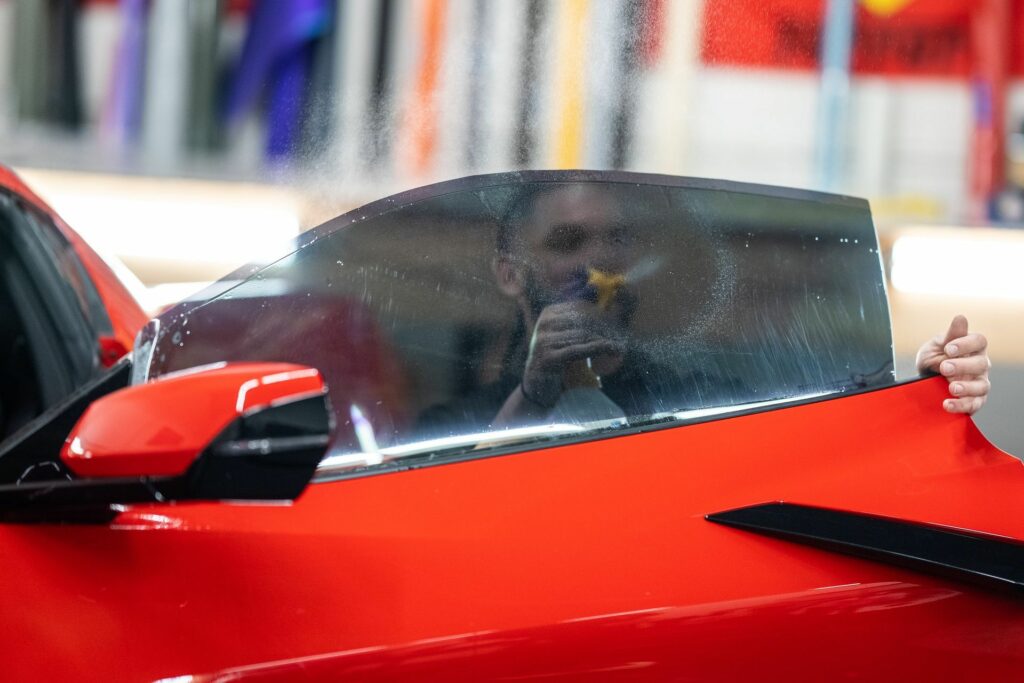 Well, that was a whole lot on tint. Time to sit back and cool off. You can find your local STEK tint installer at our locator here, or if you're interested in becoming an STEK installer contact us here!
Of course if you have any questions, reach out to us directly or on social media anytime!