The worlds first Chrome PPF arrives in time for Spring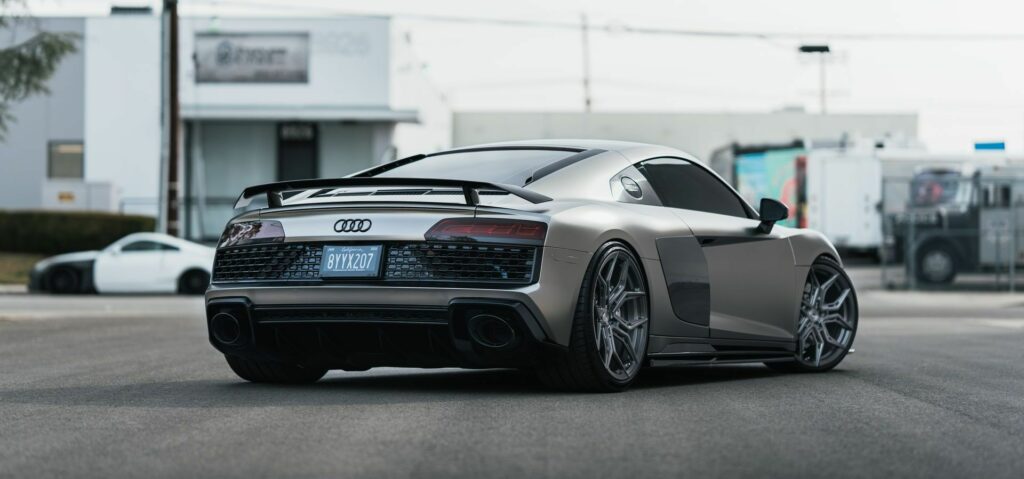 With excitement we introduced the first Chrome Paint Protection Film this month and the results are stunning. The first of four Chrome PPF variations to become available is our DYNOchrome-black matte, which this Audi R8 V10 is fashions extremely well. Sit back and soak it up as we dive further.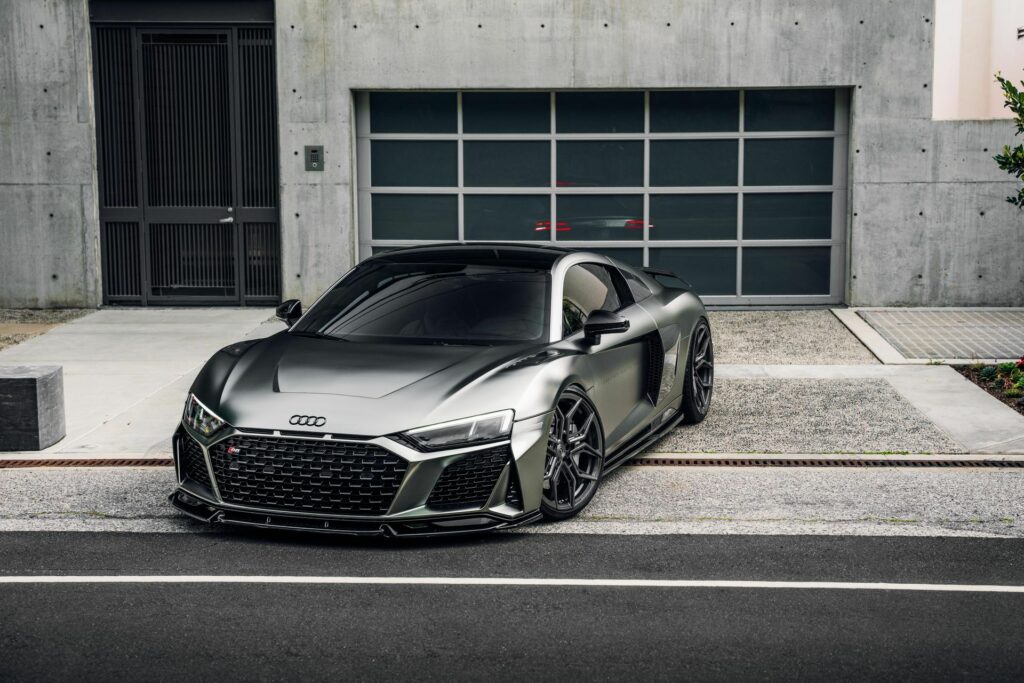 What does it take to get an automotive protective film to look like this? A whole lot of effort and tireless R&D. The engineers at STEK are extremely qualified and have been innovating new solutions that enhance and protect your vehicle, while challenging the status quo for new product development and innovation across our industry.
In more technical terms, the DYNOchrome series uses advanced technology to impregnate the film with a true metal component, resulting in a true metal finish that is the first of its kind for Paint Protection Film. The raw material is 100% TPU based plastic vs. lower quality PVC plastics found in some PPF's and most Vinyl's which means it is a lot more durable and better looking than Vinyl chrome alternatives.
Each product in the DYNOchrome series is top-coated with a self-healing and hydrophobic layer to make keeping it looking great as easy as possible. To provide the ultimate peace of mind, DYNOchrome has a 10-year warranty against any manufacturing defects, bubbling, delaminating, or yellowing.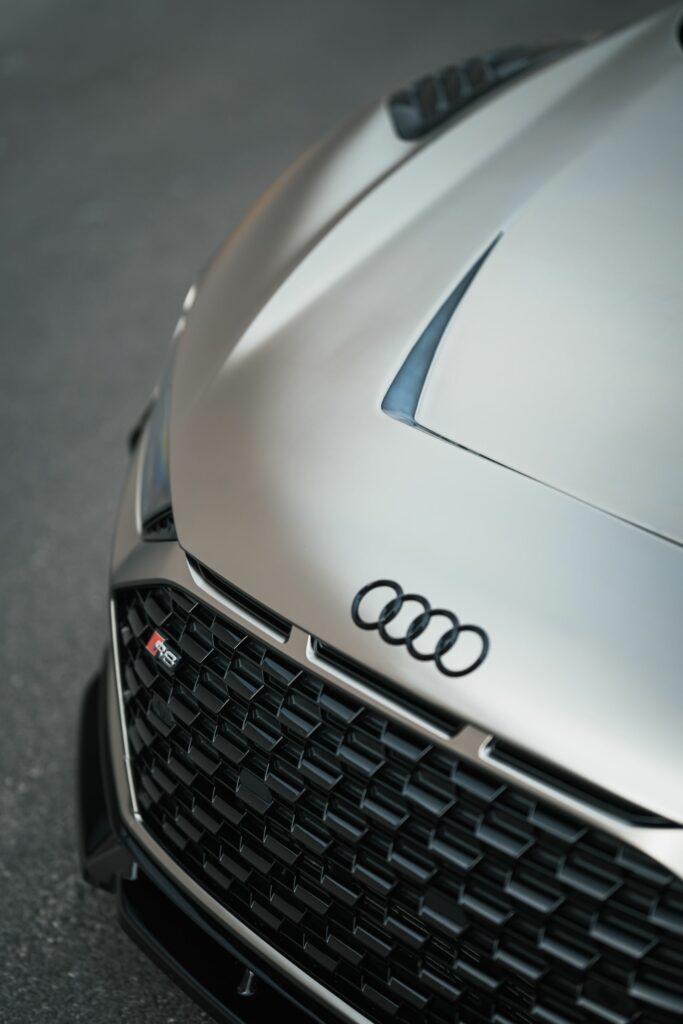 Paint Protection Films do not install themselves, however, the team at Diamond Auto Salon did a phenomenal job to make sure each panel of this beautiful Audi R8 was seamlessly covered. When completing a color change it can be challenging to hide all of the original color but in going to the nth degree to dismantle each body panel they were able to wrap each edge and make it look like paint.
On top of the normal challenges of color change wrap, our DYNOchrome-black matte finish is very reflective and will show any imperfections, requiring extreme attention to detail and greater patience than traditional clear bra, which the Diamond Auto Salon team delivered. The result is a price tag that may shock some, but if you are an advocate of Chrome Vinyl alternatives, our DYNOchrome series gives you a better looking, longer lasting, and more protective all in one solution.
You can follow along throughout the complete transformation process in the video below!
Thinking about getting Chrome Paint Protection Film for your vehicle? Find a well qualified and experienced installer here.
Interested in offering our DYNOchrome at your detail or film installation shop? Send us a message here.
Thanks for reading, we'll catch you on the next one!