So you're in the market for PPF? Just bought a new car, a new project, or maybe finishing a restoration project? Whatever you are looking to protect, you've come to the right place. At STEK we are always striving to innovate world-class products that help grow the connection between the driver, their car, and the open road.
Over-the-top Protection
Wherever your pursuits take you we think it's important to have peace of mind so we've adapted with the world around us to offer an even more durable paint protection film solution, called DYNOmight. While many have been extremely happy with the protection, top-coat gloss, self-healing, and hydrophobics of our most popular DYNOshield, the release of DYNOmight gives you a thicker, more durable, and just as easy to maintain clear bra solution.
The introduction of DYNOmight compliments the suite of other protective products we offer to make any of your vehicles needs achievable in just one stop. Our friends at Speed n' Shine lead the first charge on our DYNOmight by installing a full front end on this phenomenal Lamborghini STO, finished in a rare Viola Bast paint. If any cars are worthy of extra protection, this is one of them.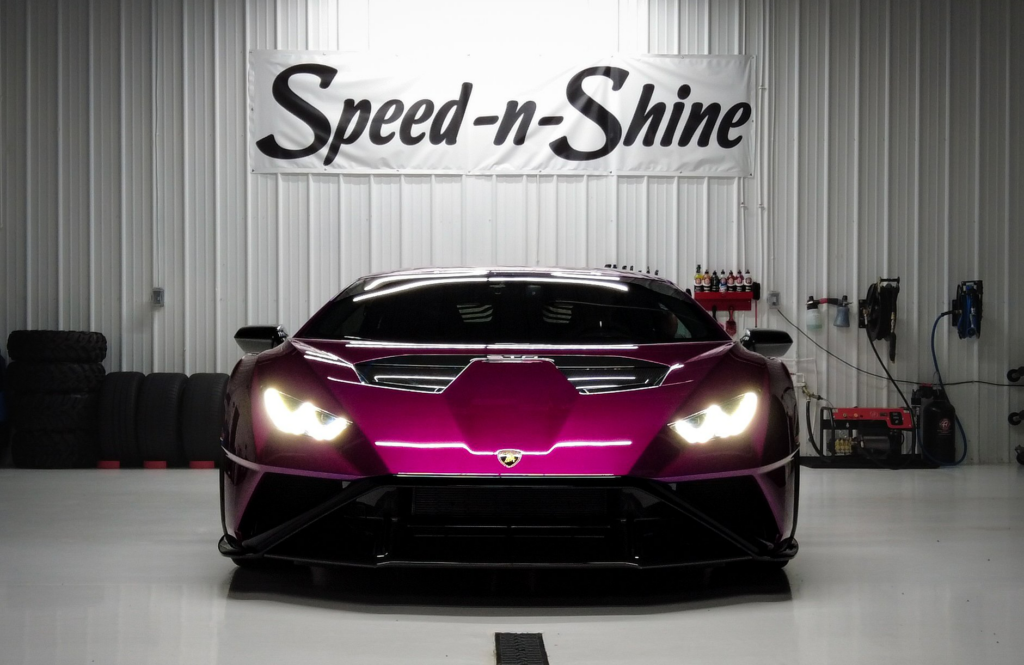 DYNOmight is our 10 mils thick paint protection film that shares the same desirable hydrophobic, self-healing, and anti-contaminate top-coat qualities as our 8 mils thick DYNOshield, DYNOmight just has a thicker high-quality thermal plastic polyurethane (TPU) base layer.
The trade-off might be the ability for installers to tackle complicated contours as seamlessly, but if you plan to take your vehicle charging down the track or bushy off-road, especially with others around you kicking up tire tread and rocks, a thicker solution means more time focusing on the road ahead and less time worrying about tar, burns, or stone chips and other debris that come your way.
Did we mention the glossy finish is still phenomenal?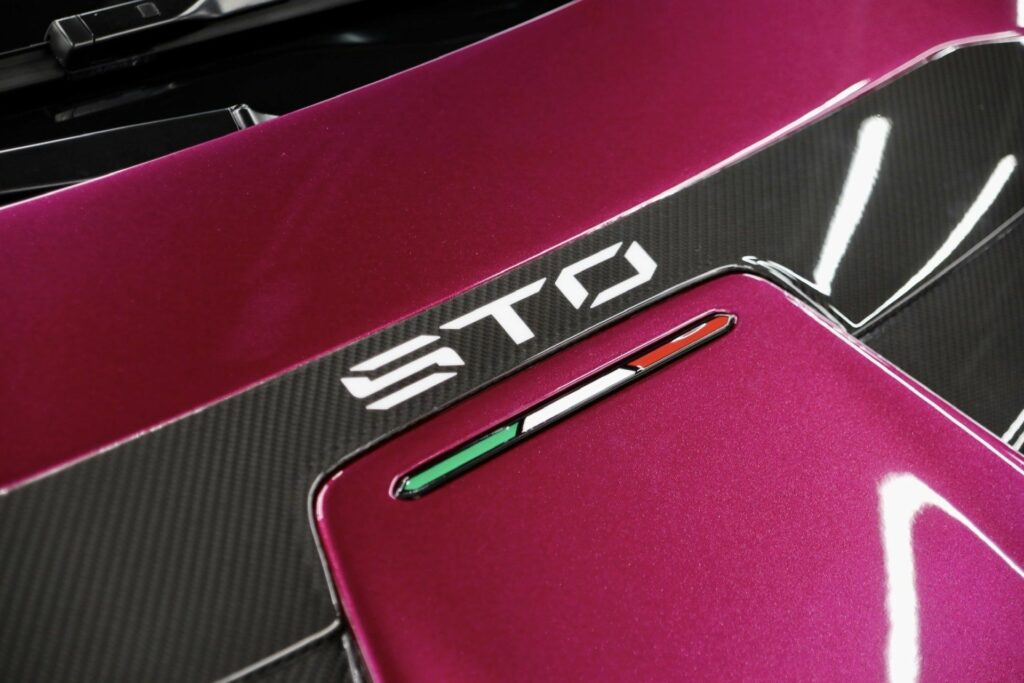 All paint protection film is designed to protect your investment so that you can stay proud of the aesthetic quality and get the most return on your investment. An extra thick film isn't necessarily for everyone, but if you plan to put your vehicle through more than just daily driving a product like DYNOmight that offers more protection, could make the most sense.
Some environments are more demanding than others such as areas with frequent road work and or harsh weather conditions and that affects the severity of paint damage you deal with too. On a vehicle like this Lamborghini with over 630 horsepower at the wheel, impacts from road debris will happen fast and hit hard so it's important you have a paint protection film to keep up with the challenge.
In the pursuit of protection, we have seen a variety of creative solutions to take paint protection to the next level. Some folks have double layered standard PPF, but that is very labor-intensive and can be difficult to ensure longevity. There may also be other aesthetic concerns and it can come at a high cost in material and labor for both the vehicle owner and installer. DYNOmight gives you a 25% thicker film to help eliminate the need to double up and ensure you're getting the richest color tones and aesthetic possible.
The crew at Speed n Shine knew that the extreme caliber of the STO called for extreme protection. They took meticulous attention to detail into every aspect of this project from prep to finish to ensure the results would benefit their client for years to come. The outcome is an obviously beautiful finish, fueled by hard work, years of experience, and an extremely high attention to detail.
The video below captures their high-quality installation wrapping the film around each edge and into each valley possible on this complex fender, which resulted in complete coverage, even with the limitations of a 10 mils thick material.
Why stop at clear bra though? This STO also received our DYNOflex windshield protection film and NEX 15% Ceramic Window Tint for a total protection package. On bespoke vehicles like this Lamborghini, the investment to protect every inch possible will save from expensive and sub-par repairs down the road and lead to an increased resale value. That's a large part of what these services are all about.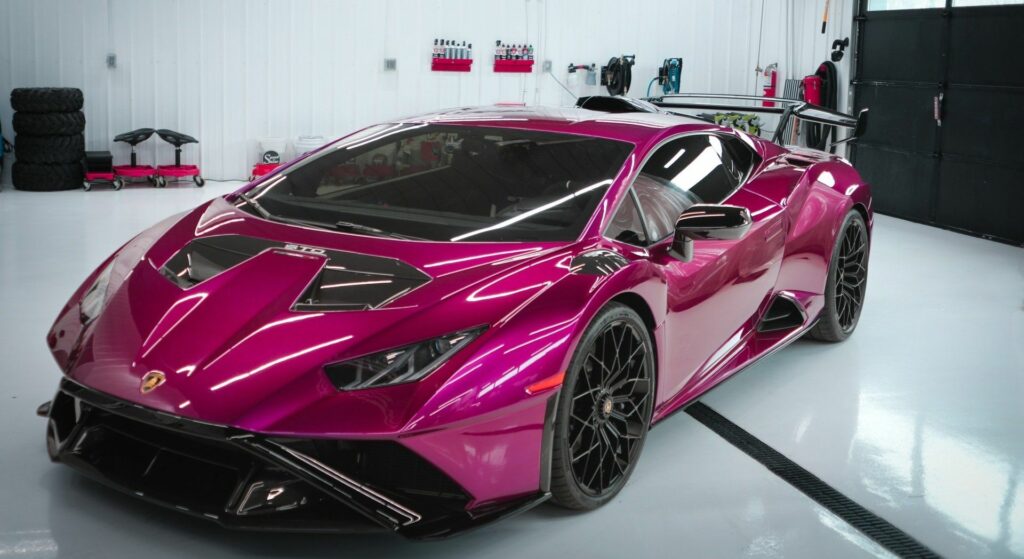 From limited production vehicles to your race car and off-road rig, DYNOmight was created to provide total peace of mind so that you can get back to enjoying an exciting drive.
Amazing work and photos from Speed N Shine, thank you for sharing with us! We are excited to share DYNOmight with you all. #STEKrevolution