Have you been wondering what's all this hype about? Read on fellow enthusiast… Our line of Fashion Films provide not only the custom atheistic you desire but also the paint protection from rock chips, scratches, and contaminants you deserve. Simply put, they're durable and come in every flavor… we want you to say sweet.
Our thicker TPU based Paint Protection Films offer greater durability from years of daily driving than PVC based Vinyl film alternatives can and our attention to detail in design is apparent by the high-quality finishes and rich color tones each our films provide, that is why they are already being enjoyed across the globe by those who appreciate the finer things in life and on their automobiles.
Color Changing Paint Protection Film
Over the past four years we have been hard at work developing our line of colored Fashion Film and our top-notch installers have been blowing us away with their ingenuity and determination. The first ever was DYNOprism, we then released DYNOblack and have rapidly expanded with the release of DYNOred, DYNOwhite, DYNOgray and the latest, DYNOpurple. Wonder what's next…
On top of these colors, we introduced our line of patterned Fashion Films that started with DYNOcarbon, a transparent matte finish carbon fiber PPF that evolved into the widely popular DYNOcarbon-gloss, an extremely convincing high-gloss black, carbon fiber paint protection film. In pursuit of excellence and pushing boundaries came the latest release, DYNOdamascus, which is a new aesthetic for the automotive industry. It's only fair you can take a look for yourself!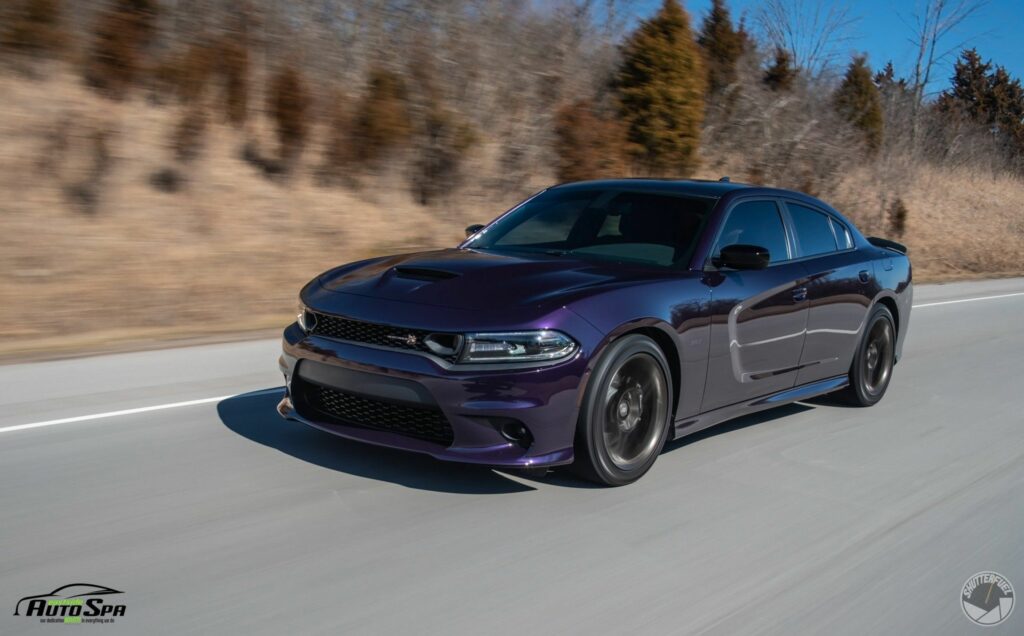 DYNOpurple is our latest and greatest of the colored Fashion Films with its rich and dark metallic purple finish. One of the first and most iconic purple cars to jump into your mind are old American Muscles so it was fitting for us to see the first full-body DYNOpurple on a Dodge Charger, expertly done by Eastside Auto Spa in Cincinnati, Ohio.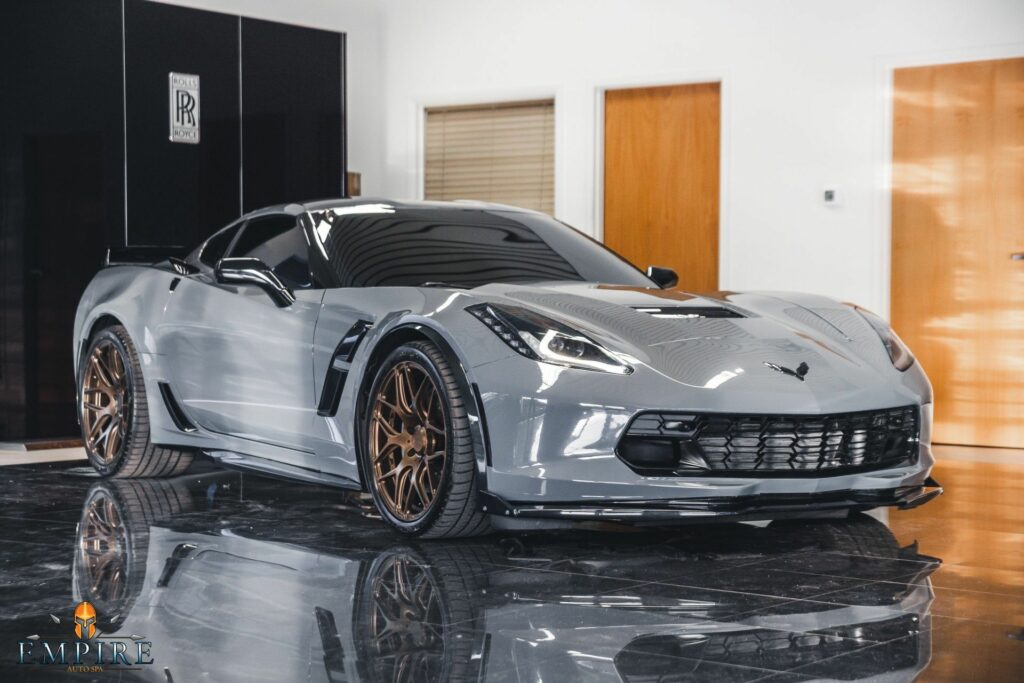 DYNOgray is the STEK answer to consumers wanting a bold and rich European-inspired gray color that provides the Paint Protection properties and warranty you wont see with vinyl alternatives. Empire Auto Spa complimented this C7 Corvette's aggressive lines with a seamless full color change to DYNOgray, turning the heat up on this over-the-top build.
Want to see more? They also released this sweet video.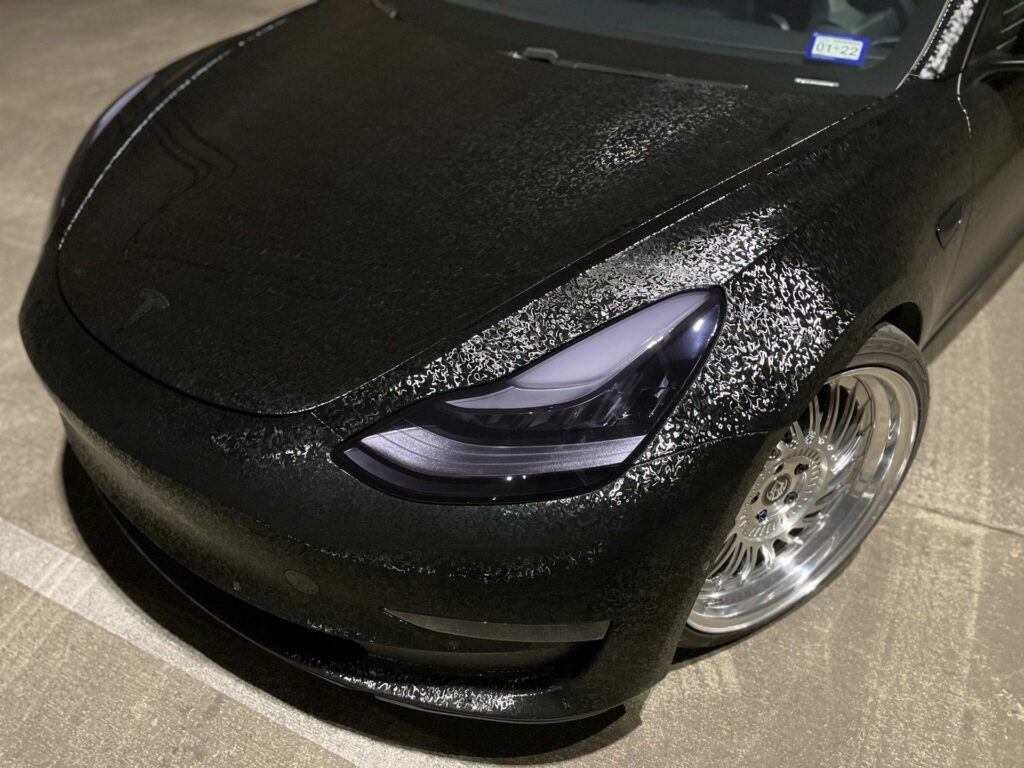 When we were developing DYNOdamascus we were in search of something game-changing just as we had with our DYNOcarbon films. Because of the proprietary manufacturing technique limiting this film's sizes and with the posh nature of the Damascus aesthetic, we envisioned this as a great way to accent a vehicle.
However, we have seen some ambitious installers and car owners willing to go above and beyond our expectations tackling the art of full-body DYNOdamascus coverage, and with tremendous results. One team that courageously took this on was Midtown Motor Trends in Houston Texas, giving a Telsa Model 3 an all-out makeover in DYNOdamascus.
To pay tribute to our first ever Fashion Film, we are featuring DYNOprism which has taken the EV market by storm. When matched up with darker base paints such as black and blue there is a distinguishable chameleon shift making onlookers only guess as to the true color of the car. On light colored paint such as silver, you get an extremely glittery finish that pops in blues and purple under direct light.
Both Colorado Detail and Platinum Automotive Wraps helped the Tesla clientele in their area stand apart from the other EV's on the road with impressive full-body installations of DYNOprism over factory Silver on these Tesla Model 3's and Model Y.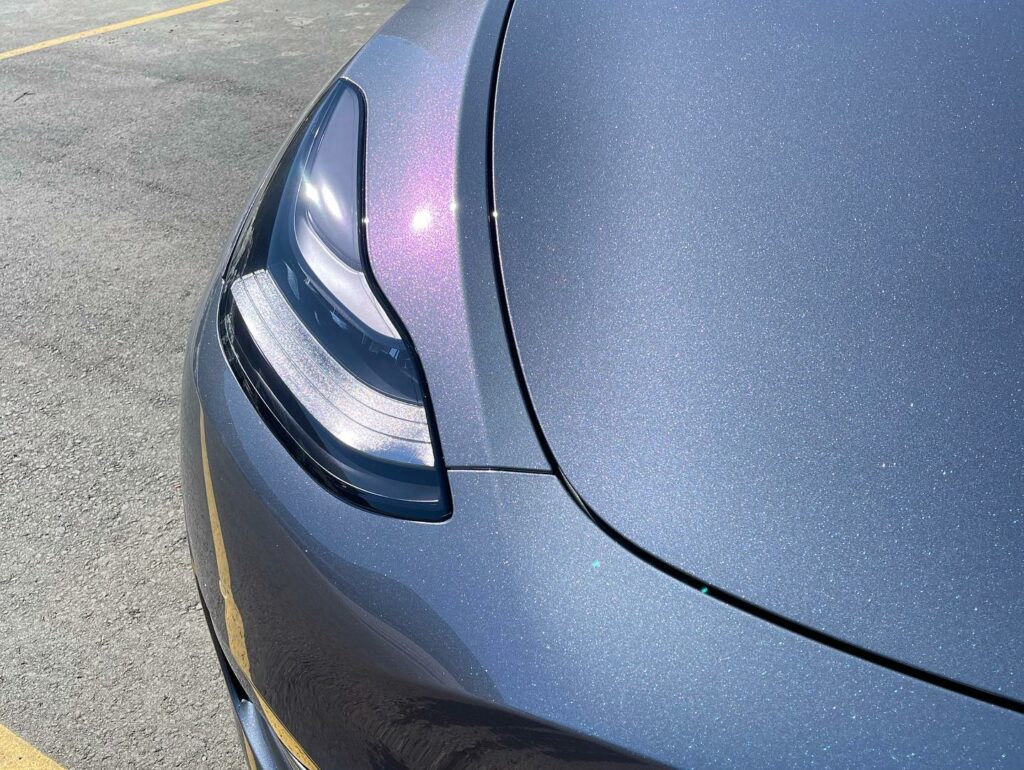 Thanks for reading. You can view each our fashion films across our website and when you've found the right one for you, search our list of professional installers here.